Ollie and the Starchaser
$

12.95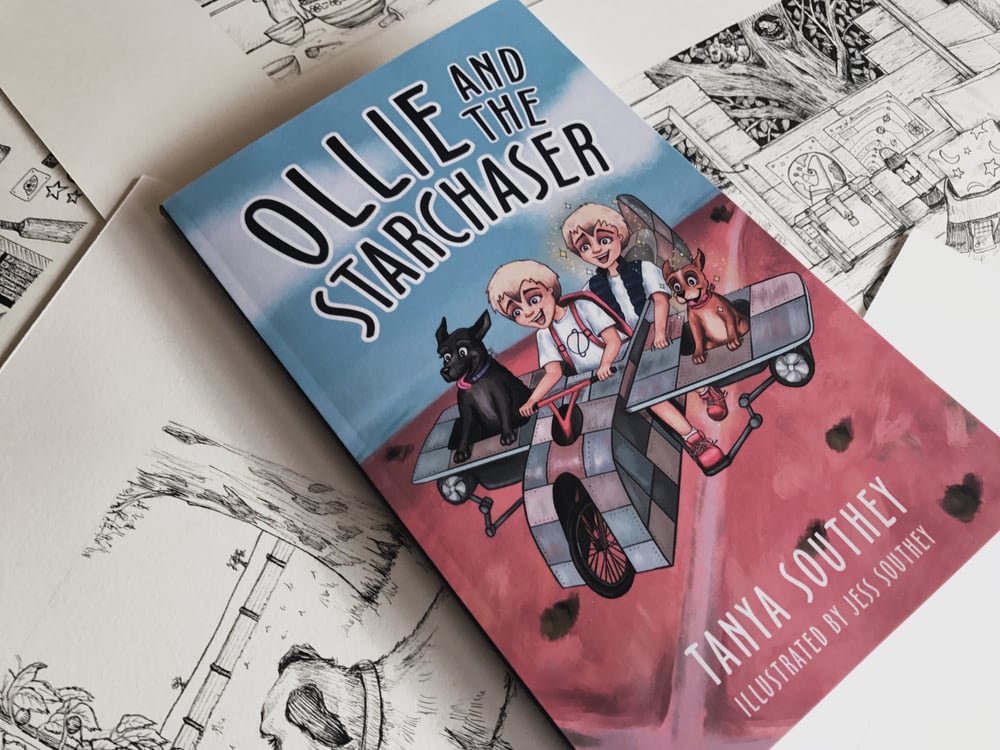 Written by Tanya Southey
Illustrated by Jess Southey
**For a signed copy add details in the notes section of your order if you would like it signed to a particular person! If no specific name is mentioned it will just be signed normally**
IMPORTANT: International buyers: email me first to figure out shipping costs - [email protected]
Excerpt from Tanya Southey regarding the story:
(full article: https://www.linkedin.com/pulse/difficult-conversations-discussing-grief-loss-children-southey/)
"'Ollie and the Starchaser' is an adventure story set in Broome, Australia. It subtly explores grief and loss for children aged 8 to 12.
It's hard for adults to talk about grief and loss, which makes it even harder for us to talk to children about how they may be feeling when losing a loved one or even a pet. Young children may not have the language to express their feelings, but they still feel them. I thought that creating an adventure story with subtle undertones of the theme of grief or loss could provide a scaffolding for such a conversation. Not wanting to be preachy or moralistic, I also wanted the book to appeal to children who may not have encountered loss but who enjoy an adventure story that has dogs, space travel and family as its main themes.
I have deliberately steered clear of religious connotations and have created a book that can be used to discuss loss whether you believe you are energy that has to return somewhere, or you believe in an afterlife.
So what's it really about – here's the blurb:
Nanoo is Ollie's beloved grandmother and an astronomer who discovered the planet Terenza, in a gentle galaxy east of the moon. When Nanoo disappears on a trip to the Outback, Ollie cannot accept that she is gone. He is worried, sad and refuses to believe that Nanoo would leave him. He feels helpless sitting around on his farm with only his faithful Labrador, Chloe, to listen to his feelings. However, his luck changes when the Starchaser and his Star-fordshire Terrier, Buddy, plot a way to get to Earth from Terenza. The boys and their dogs begin an epic adventure to find Nanoo. Their journey takes them across the Outback, up the Steps to the Moon and into space. But will Ollie find her, and will he bring her home?"
Paperback: 106 pages
Publisher: Balboa Press AU (14 June 2018)
Language: English
ISBN-10: 1504313267
ISBN-13: 978-1504313261
Product Dimensions: 12.7 x 0.6 x 20.3 cm
Share